Sign up for our Newsletter!
Immigration Greater Moncton Newsletter
Read our past newsletters here:
Events
Mode d'emploi
February 1 10:00AM-December 31 12:00PM
RDEE
The Mode d'emploi Program is an initiative of the Réseau de développement économique et d'employabilité du Nouveau-Brunswick (RDÉE NB) to improve the employment skills of Francophone immigrant and visible minority women through free six-week training.
Register
MAGMA Professional Mentorship Program
February 1 9:00AM-December 20 12:00PM
MAGMA
MAGMA Professional Mentorship Program is currently looking for mentors to professional newcomers across various industries, including, but not limited to: I.T., Engineering, Manufacturing (Supply Chain, Logistics, Procurement), Accounting, Finance, B2B Business Development, etc.
Do you have what it takes to be a great mentor? Do you know someone who does?
NOMINATE A MENTOR TODAY!
Simply click on the link below for more info or email us at mentorship@magma-amgm.org
Learn More
Business Immigrant Essentials
February 18 9:00AM-February 28 4:00PM
3+ Corporation
The Hive/La Ruche at 3+ Corporation is proud to announce our next Business Immigrant Essentials course! This course focuses on introducing participants to the essential tools for starting a business in Greater Moncton. There will be a strong focus on connecting newcomers to local professionals, experts, and successful business owners. Join us from February 18th until 28th.
Register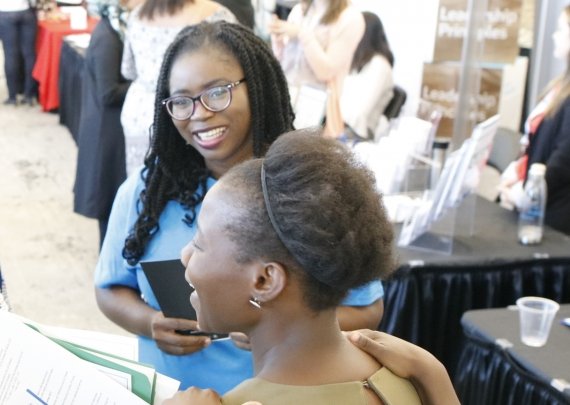 Immigration Strategy
Greater Moncton Immigration Strategy 2020-2024: Growing our Population. Strengthening our community.

LEARN MORE
We Want Your Feedback!
Please take the time to participate in our poll. We gather information which we use to address both the effective and the challenging parts of the immigration process.
What was the biggest challenge when immigrating to Greater Moncton?
Have you been able to find affordable housing?

Grateful For Guidance to Open New Business
"Since arriving from France, I have been busy getting ready to open my new online decoration business, IMPERTINENT.CA and I am really pleased and touched by the support of both local government and agency services among others, and it kept me moving in the right direction. I am looking forward to staying and working in my new city."
Clotilde Heibing