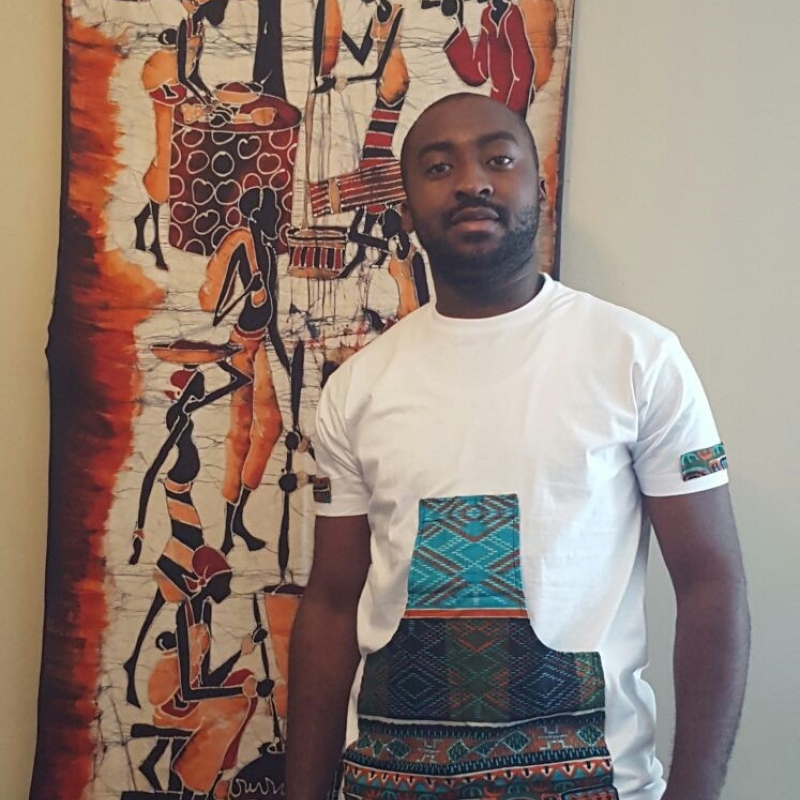 Alfred Bessawa Ebolo
People are Willing to Help
Alfred Bessawa Ebolo
If you ask Alfred Bessawa Ebolo what he likes most about living in Moncton, he says that "it's all about the people". A native of Cameroon, the 28-year-old, moved to Moncton four years ago to study Transportation and Logistics. Today he works at Keltic Transport in a job that he loves.
"I am working in my field of study, and the people I work with are like family," he says. "I have found that people in Moncton are willing to help when you need it."
In turn, Alfred has been keen to return the favour by helping new immigrants. He often speaks and lends an ear to newcomers at CCNB in Dieppe, CAFI and MAGMA. He sees himself as an ambassador for the young generation like him, determined to challenge the stereotypes he feels exist about African people.
Alfred is also using fashion to build bridges. He and a friend, Jabbar Lawani, have launched a new business called Design from Africa, a clothing company that takes traditional African patterns and colours and mixes them with Western clothing designs.
"We wanted to introduce Canadians to the colours from Africa, but we also know in a cold climate, they need to fit with weather and the style of clothing Canadians are comfortable with, he says."
Bright, colourful textiles are used on sweatshirts, hoodies and jackets, making for one-of-a-kind pieces. Although the business is quite new, the partners have sold their creations locally, in Quebec and Ontario. Their designs are on Facebook, but the team will soon be launching a website.
Alfred admits that immigrating to Canada was a big change, and even lonely at times. To adjust, his mantra has been not to fear, but to learn, become involved and give back. He believes that success comes to those who work just a little harder than everyone else – a perspective he applied when learning English a few years ago.
"It's about taking yourself out of your comfort zone," he says with a smile. "For example, when I was learning English, I spent a lot of time watching Dora the Explorer cartoons. And it worked!"