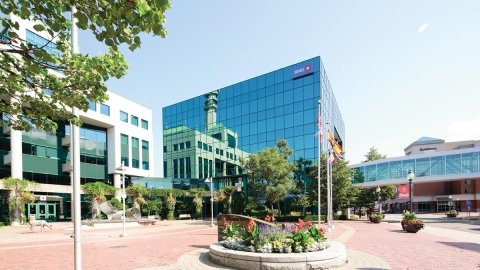 Where Everyone Belongs
Welcome to Greater Moncton, a safe and inclusive community surrounded by nature and friendly neighbours. Greater Moncton is made up of the City of Moncton, City of Dieppe and Town of Riverview. As the situation in Ukraine continues to unfold, we are here to welcome and provide support to Ukrainians as they begin to settle into their new home.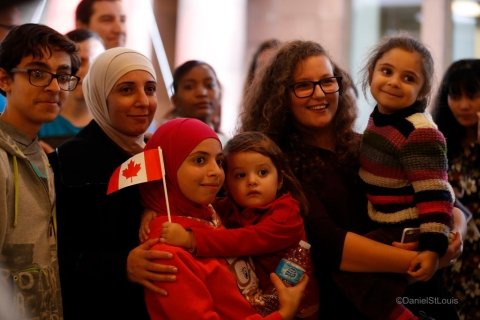 Government of Canada
The Government of Canada is committed to providing support for those affected by Russia's invasion of Ukraine. Our federal government has put measures in place to help Canadian citizens and permanent residents return home, and to help Ukrainians come to Canada.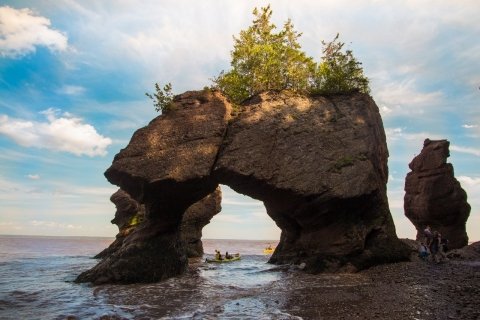 Province of New Brunswick
The Government of New Brunswick is devoted to supporting Ukrainians affected by Russia's invasion of Ukraine. The province has contributed funds for humanitarian aid and plans to continue to support Ukrainian families by offering a safe haven to those who are planning to relocate.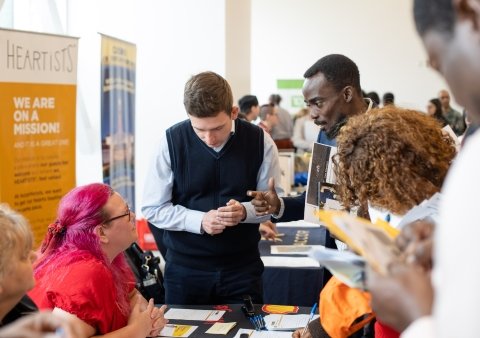 Employment Services
New Brunswick now has more jobs than people. Working NB programs and services prepare job seekers for the careers of today and tomorrow. We use your interests, skills and goals to develop a customized employment action plan that will help in your search for an enjoyable, rewarding career.
Before Arriving
Prepare yourself to adjust to life in Canada by accessing free online services before you arrive. You can gather information in advance about getting your education, work experience and professional licences and certificates recognized in Canada. It is highly recommended that you access these pre-arrival services to ease your transition into life in Canada.
Finding comfort in your new home starts when you secure safe shelter and a plan for getting around the community. Start planning your move today. There are a number of organizations skilled at helping you get settled into the Greater Moncton Area. For a full listing, click here.
Ethnocultural Associations
Ethnocultural Associations bring newcomers in touch with people from their homeland or of similar ethnic origins. Connect with the Ukrainian Club of Moncton today or follow them on Facebook.

*Important message from the New Brunswick Refugee Clinic*
Upon entering the country, Ukrainians are advised not to claim refugee status. Instead, it is recommended that you follow Canada's Emergency Travel Program recommendations.
Helpful Resources
Information provided by the Ukrainian Club of Moncton to help newcomers to access services in Greater Moncton.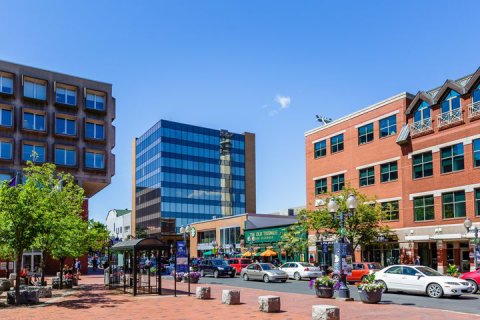 Once you arrive
As your first step, we encourage you to get in contact with the Multicultural Association of the Greater Moncton Area (MAGMA) upon arrival, as well as the Ukrainian Club of Moncton. These groups will direct you accordingly and provide the necessary assistance to help in your settlement process.
The Ukrainian Hub of Moncton provides a place to gather, access services and pick up donated items for Ukrainian newcomers. Address 90 Park Street, Moncton, NB.
Hours of operation: Tuesday and Thursday 4-8 pm, Saturday 10-4 pm
For more information for more information, contact the Ukrainian Association.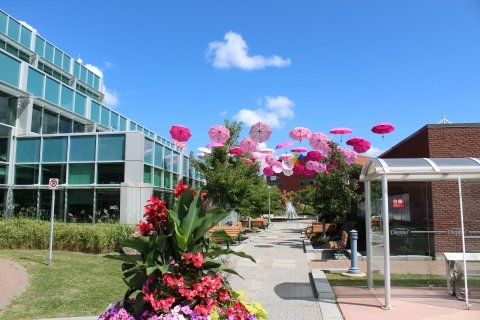 Living here
Greater Moncton is enhanced by the generous spirit of local residents and natural beauty of nearby attractions. A warm welcome and the experience of four seasons are all part of the memories immigrants to Greater Moncton share as they start to feel at home. There are a number of services you can use to make it easier to settle and integrate into your new community.
Housing
Greater Moncton offers a diverse mix of living accommodations. There are apartments, condominiums, short-term housing options, and homes for sale throughout the Greater Moncton Area that offer something for everyone. Affordable housing is a key reason why the Greater Moncton Area is a first choice for many.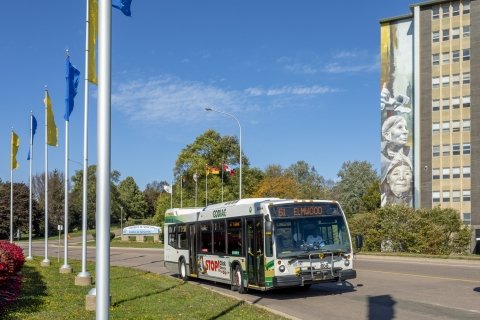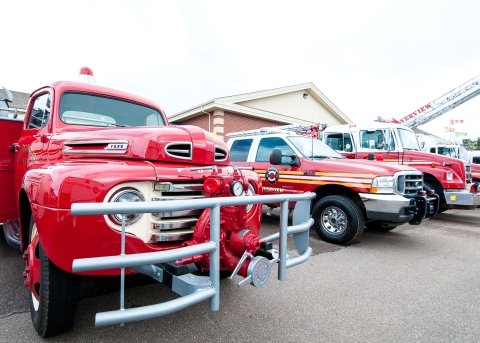 Health Services
With two hospitals, well‑trained police and emergency responders, and a host of medical practitioners and walk‑in clinics, the Greater Moncton Area helps residents feel safe and comfortable. For concerns relating to Medicare, please contact the Medicare Advocate Service.
In Canada, the Interim Federal Health Program provides limited and temporary coverage of health-care benefits for those who aren't eligible for provincial or territorial health insurance.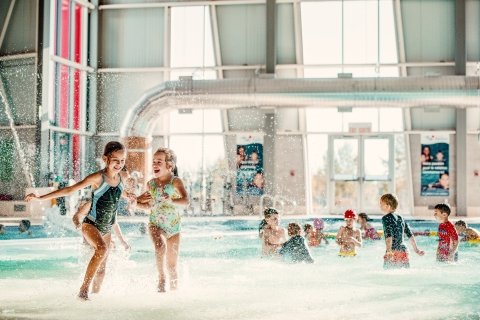 Childcare Programs
The Greater Moncton Area offers a wide range of daycare facilities and afterschool care options. Childcare centres are available in the Greater Moncton region for infants, pre-schoolers and school-aged children. The Multicultural Association for Greater Moncton Area also offers free childminding services when participating in their language classes.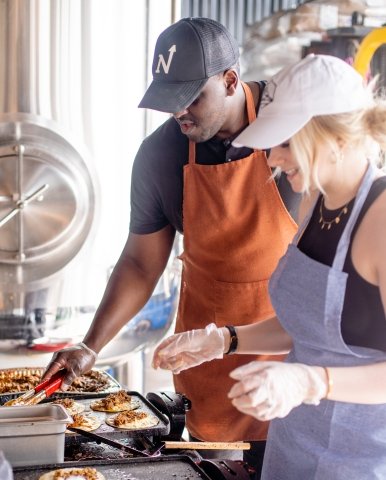 Additional Resources
Language Training

MAGMA's language department provides newcomers with free English language classes funded by Immigration, Refugees and Citizenship Canada and the Province of New Brunswick. Their classes are offered from beginner to advanced levels. See a full list of services by visiting their website.

Other options include the Language Centre at McKenzie College , Collège Communautaire du Nouveau-Brunswick (CCNB) , and the YMCA of Greater Moncton.

For temporary translation services, try Microsoft's Immersive Reader, Microsoft's Camera Translation or Google Translate on your computer or smartphone device. If you do not own a computer, you may visit the Public Libraries across Moncton, Dieppe or Riverview.


Finding Employment

There are many options when it comes to looking for a job in the Greater Moncton Area. For the greatest success, we recommend using several methods. For information on finding employment, click here.

WorkingNB employment counsellors assist individuals with career decision making, skills development, and job searches. There are websites that list all the jobs in your area. Most company websites also have a job or career section where they list open positions, such as the Government of Canada Job Bank and NB Jobs.


Require additional assistance?

In case of emergency: Dial 911 on your phone
Non-emergency police number: Dial 506-857-2400 on your phone
Tele-care health information and support: Dial 811 on your phone
Power outages: Dial 1-800-442-4424 on your phone or visit NB Power
General support and inquiries: Dial 211 on your phone or visit 211 New Brunswick
Bus service and schedules: Dial 506-857-2008 on your phone or visit Codiac Transpo


Getting involved

Become a host family by contacting the Ukraine Club of Moncton or by filling out this form.

Share this information with your network


For Businesses

Donate to The Campaign for Families Fleeing the War in Ukraine

Join the Ukraine Initiative Employer Registry of New Brunswick

Post employment opportunities on the federal job bank Jobs for Ukraine

Share this information with your network


Links

Visit the Greater Moncton Immigration Website

Sign up for our Greater Moncton Immigration Newsletter

Download the Greater Moncton Newcomer Guide

View our Immigration Strategy 2020-2024


News
Canada expands settlement support for Ukrainians coming to Canada

Federal government considering incentives for Canadians helping incoming Ukrainians

New Brunswickers begin preparations for arrival of Ukrainians displaced by war

$1M fundraising campaign launched in Moncton to help Ukrainians

New Brunswick pledges support for Ukraine


Contact Us

Greater Moncton Immigration

655 Main Street

Moncton N.B. E1C 1E8

506-389-5937

immigration@moncton.ca

Follow us on Facebook


Ukraine Club of Moncton

506-961-0820

ukrainian.club.moncton@gmail.com

Follow on Facebook